This light garland murmurs secrets pertaining to balance, softness, and the reaper's unflagging procrastination.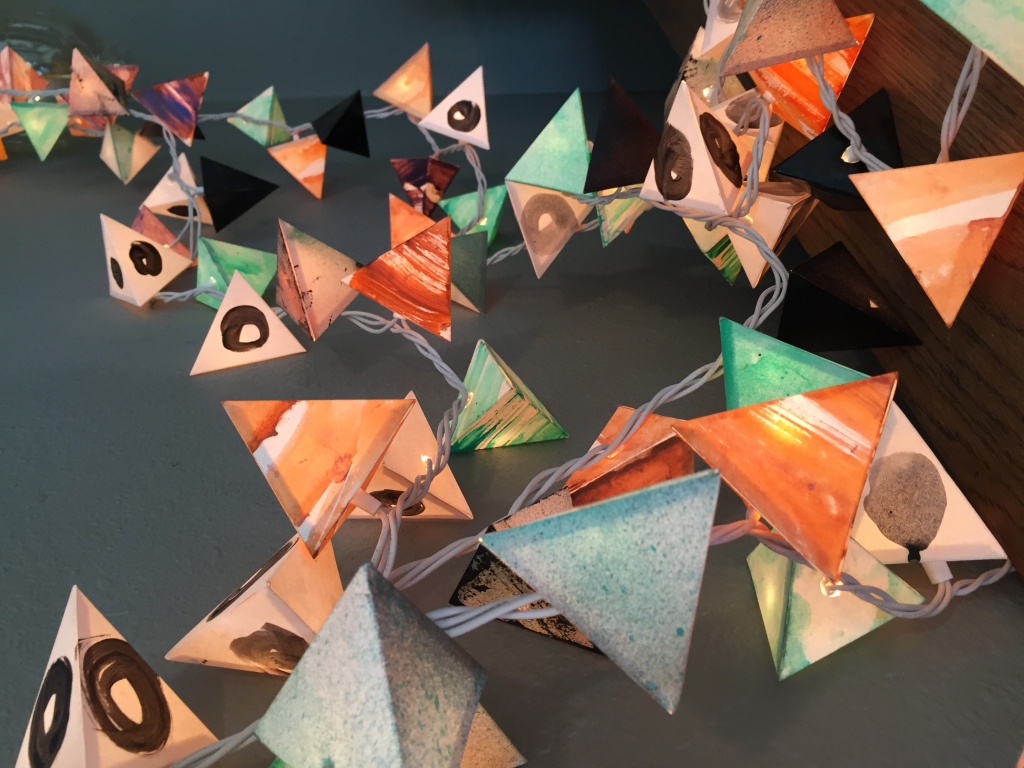 A sudden evaporation of the tension imbued on bodies by time. The past, present and future melt into a mute, indeterminate swirl.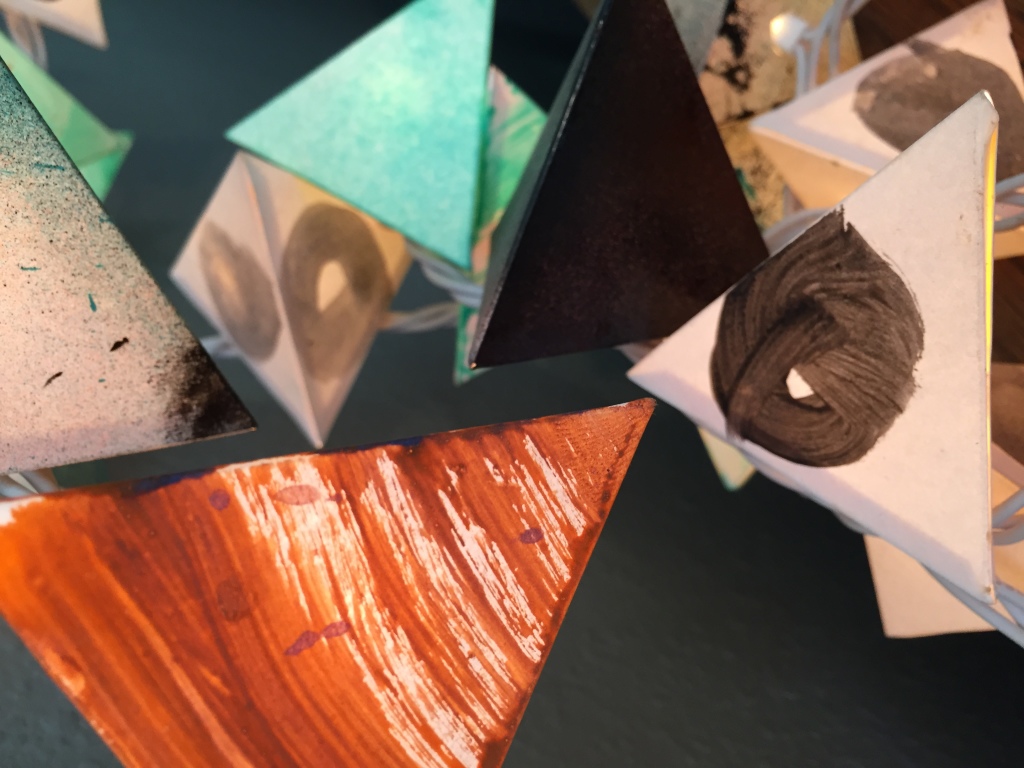 Black swirls and resonant whites. Thick coats of ripe persimmon and byzantium purple. Marbled and misty turquoise. Streaks, swivels and a variety of other brushstrokes. This strand is a rare balance, a mute metropolis of seamless constituents humming mystic syllables in unison.