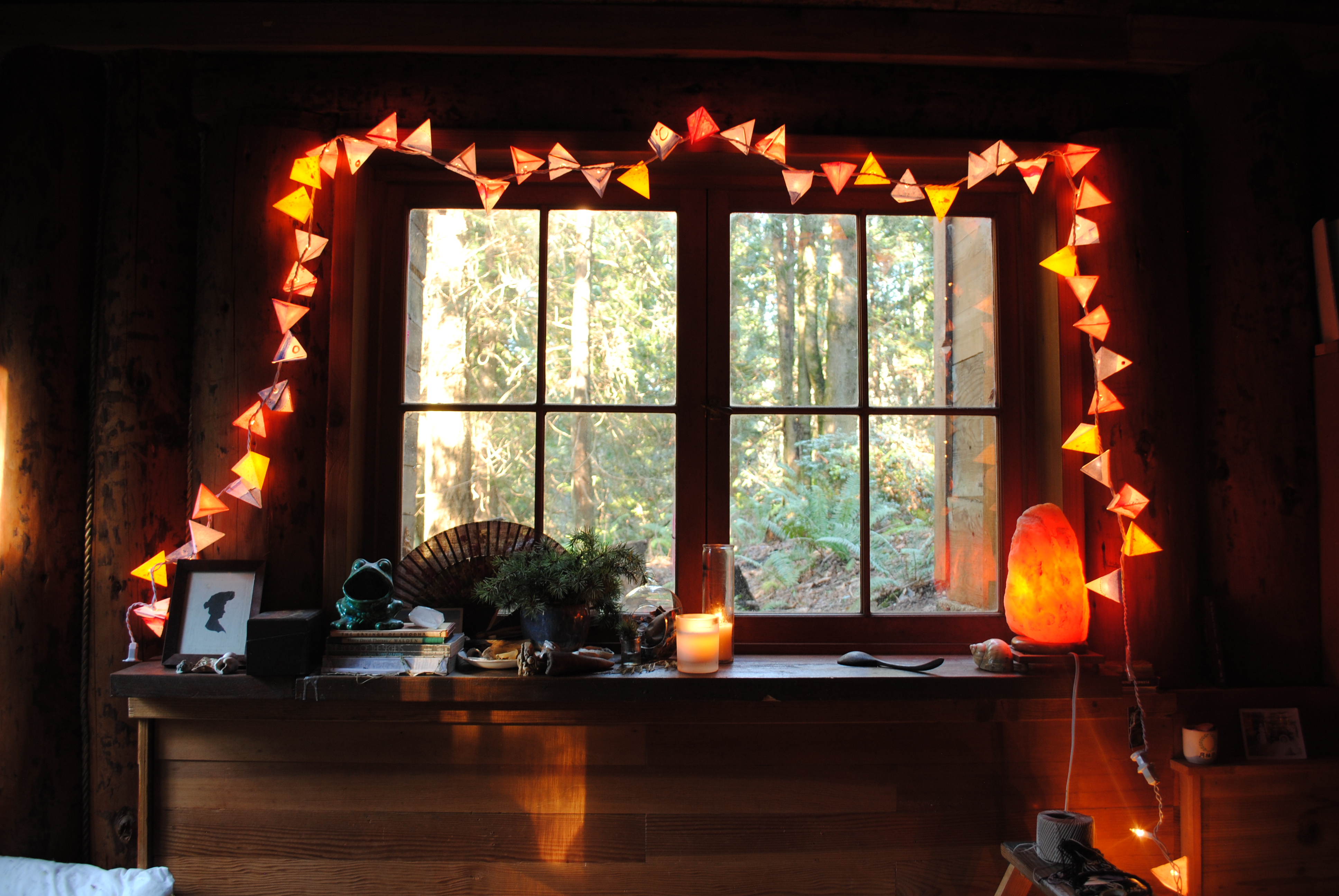 About Us
The Society of National Industry is a collaboration between Katey Rissi and Chris Campbell. We make lighting, zines, print work, and various mixed media pieces. We're heavily influenced by mysticism, philosophy, the magic of the natural world, science fiction, and our emotional landscapes. We live and work on Bainbridge Island, in a studio on an old dairy farm and in a log cabin on an eco retreat, respectively.
Our Practice
All of our work is made by us, often in single or very limited editions. Sometimes it's unrefined, sometimes it's precious, sometimes it's part of a designed batch of objects where craftsmanship is the focus and the gem we're shinin'. Embracing play, multidisciplinary work, and the space to follow what interests us drives this whole endeavor.
Ethics and responsible practices have always been really important to us, and we spend a lot of time thinking about how to have a business while making work and living in a way that dismantles systems we don't believe in. We believe in local, small, and DIY, and seek out others who are into the same. This means that ethics play a fundamental role in the projects we decide to take on. Similarly, our aesthetic is very influenced by these values – salvaged, discarded, found, and recycled materials drive our creative decision-making process.
We believe in slowness, thoughtfulness, and rejecting the get-it-done-yesterday pace of capitalism, of the digital world, of all of this stuff we didn't sign up for. We take our time, we take care, we go at a speed that is healthy for us. We think this injects magic into our work, we invite you to look at things this way too.