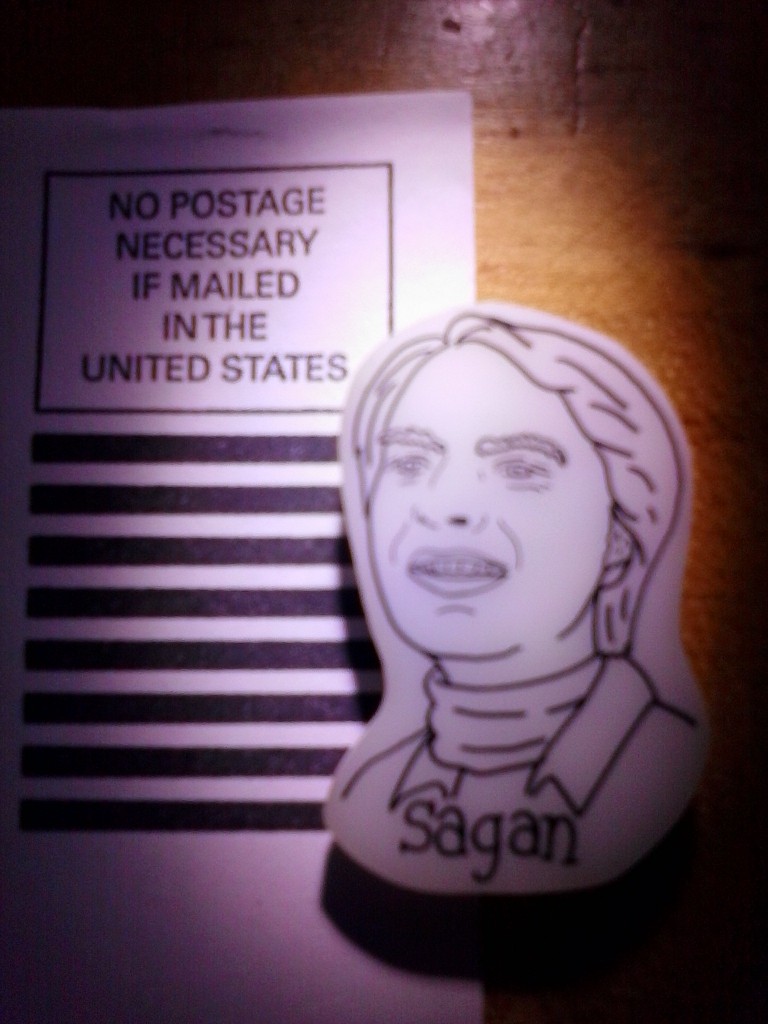 Our mailbox is suffering from a horrendous stomach ailment. It has been force fed junk food/mail for too long. Typically we throw all the envelope-swaddled bullshit into the recycling. But that's not going to do anymore. Our letterbox is sick as a dog. When we need a snappy solution we do what we always do; we ask ourselves:
What Would Carl Sagan Do?
Carl would send it back to the companies on their dime. Perhaps if we all do this we can make it cost-prohibitive for them to impregnate our mailboxes with pesky pointlessness! Let's give malevolent wallets black eyes. Let's tap em like maple trees. Protect your box!