Holy shit dudes, NPR contacted us last week and snatched up a Kaleidoscope strand for the background of their broadcast at South by Southwest. NPR's SXSW music showcase is a pretty big thing, and featured performances from The Yeah Yeah Yeahs, Nick Cave, Youth Lagoon. Karen O was in the same room as our lights. (!!!) Feels good, man!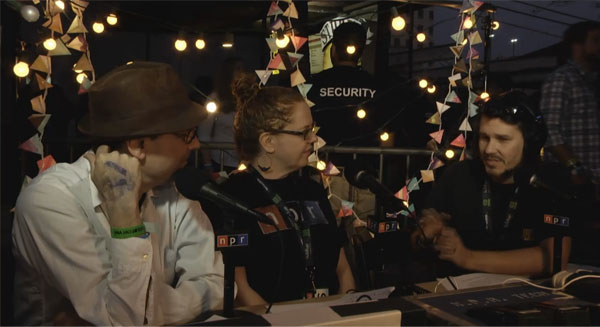 We grabbed about a million screenshots when we watched it, so here's one to enjoy. It's wonderful to get some love from one of our favorite institutions, and to be a part of such a cool event, even if it's in a little way. As a friend put it when she heard the news, it's cool to see different art communities working together. Preach!
You can stream the performances here, read more about the show, and check out the full lineup.
We recommend Cafe Tacvba's set, they're extremely weird and excellent.