Somehow Top Gun 2 came up in conversation. It was a ripe time to talk about this exciting sequel; we'd just watched Going Clear about L. Ron's bogus-town chicanery.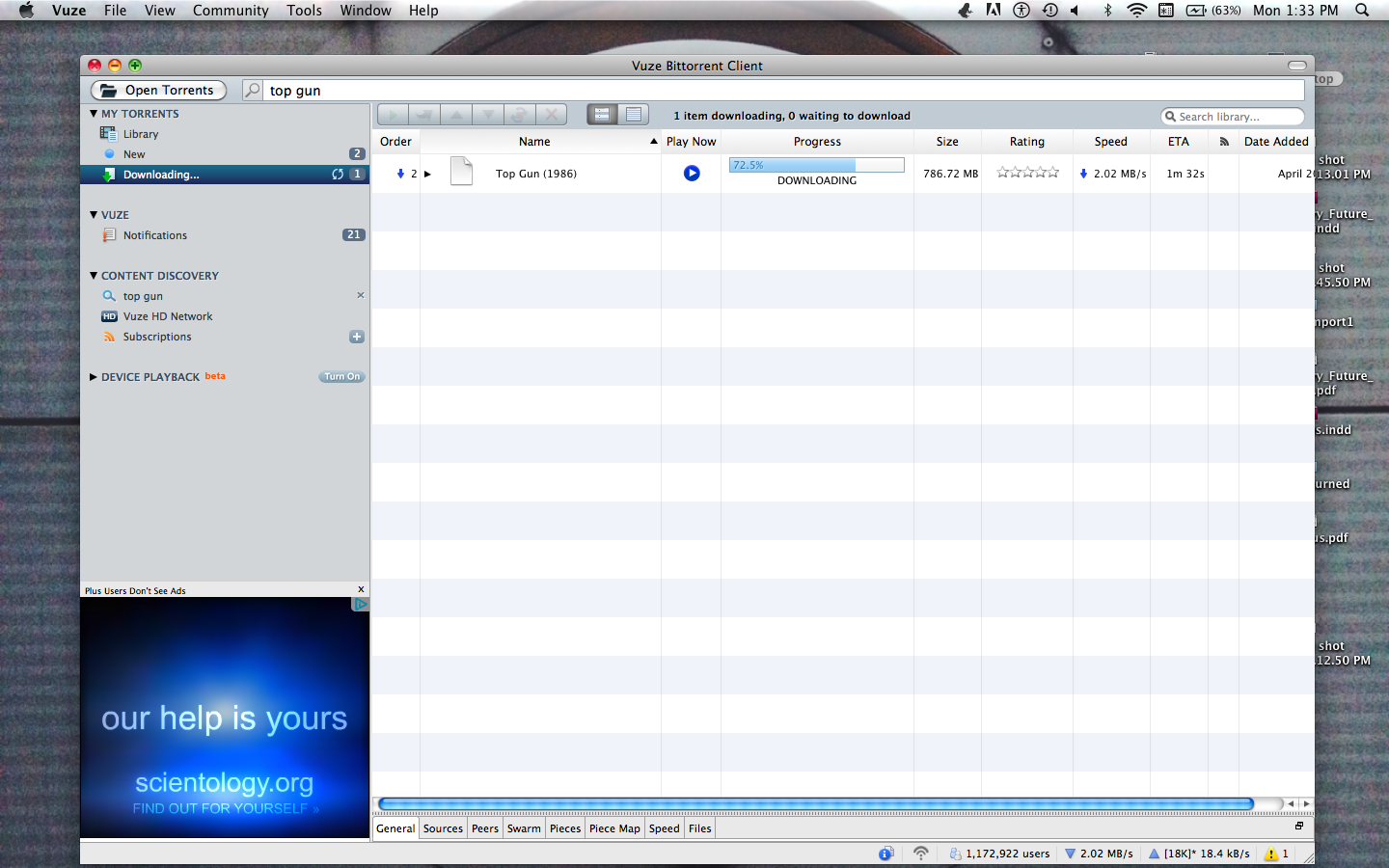 An improbable fact bubbled to the surface when Katey revealed she'd never seen OG Top Gun. If you loved Frankie Muniz as Agent Cody Banks you are going to get a kick out of Tombo as the Mav, I thought while downloading the film. And then, something flagrant caught my eye: the advertisement in the lower right hand corner! Eek! Beware, beware: of the long arm of la iglesia de scientology!
What's the purpose of this post? This warning? So you will not be horrifically blindsided if in a time of crisis if/when Tom Cruise appears to shove his presumptuous hands to the forefront of the situation. He actually does this. He will pass accident scenes in his car, do high speed u-turns, returning to the scene to use his clearness to boost the afflicted's survival chances. The Top Gun 2 imdb page says: 'the plot is unknown at this time.' Will the sequel be about Tom Cruise paying penance for buzzing so many towers he buzzed? Will he lay his healing hands upon the flanks of his comrades heads? Repairing the eardrums his antics turned to mush? Do your penance, Tom. And when you're done, come to terms with the fact that you aren't Bruce Willis. Because Bruce is Bruce. Just be Tom, duder.