Here at The Society of National Industry, we try and devote as much psychic energy as we can to the dismantling of the neoliberal, patriarchal, hyper-capitalist, colonialist dystopia that we currently live in. Bernie Sanders is someone who's views and ethics we deeply respect, and the idea of the turmoil and devastation of the last couple decades manifesting a president like him sends tingles up our spines. I've donated a lil to the campaign, but slangin' lights on the internet isn't exactly a cash cow. Some friends are putting on a house show to get people out to vote in the Washington Caucus, and I made some t-shirts to get people jazzed/raise more money than I could otherwise do alone. Check em out below! Available for pre-order here (pre-order helps me immensely because it gives me a better idea of how many shirts to buy and then print on). All profits go to the Bernie 2016 campaign.
Witches for Bernie: Smudge sticks, magic sparkles, pentagrams, peace signs, doves, candles, third eyes. Bernie's got dat witch vote, he cares about the environment, women, and the plight of the proletariat.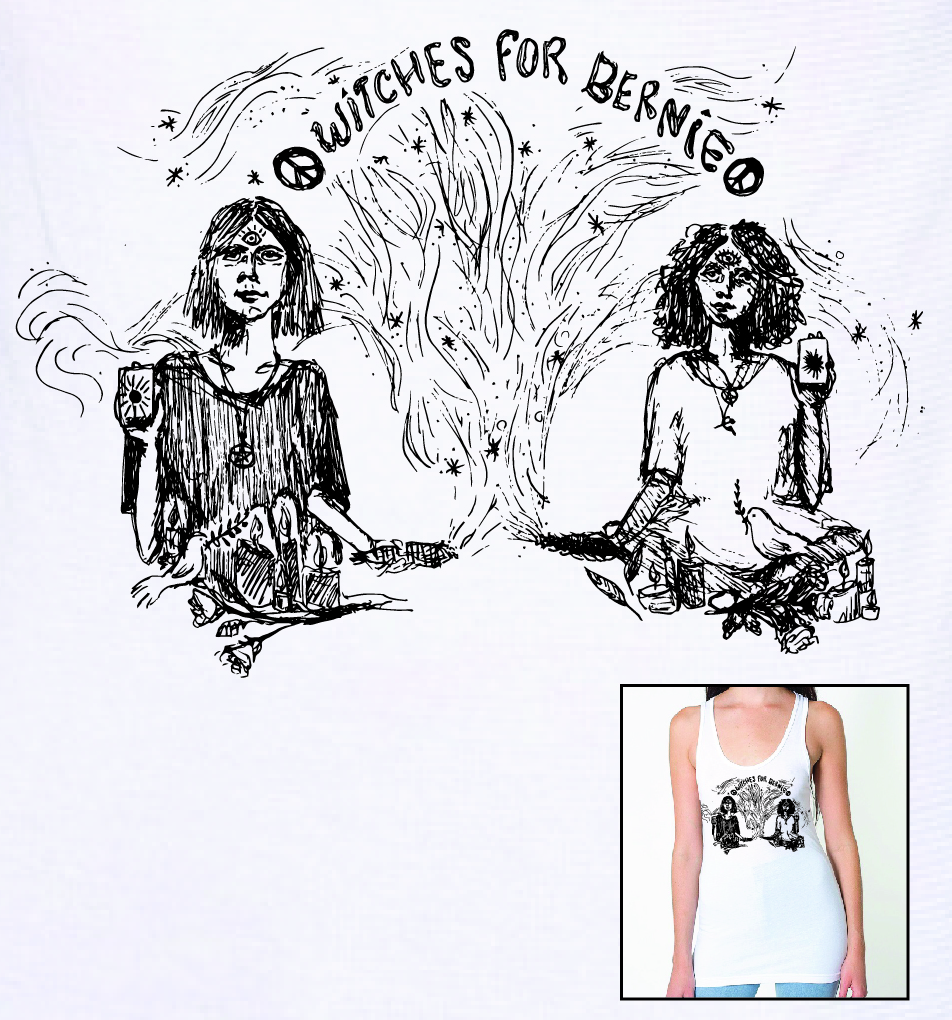 Bernie 2016, The People's Revolution: All walks of life, rising up and creating a no-bullshit future that's fair and just.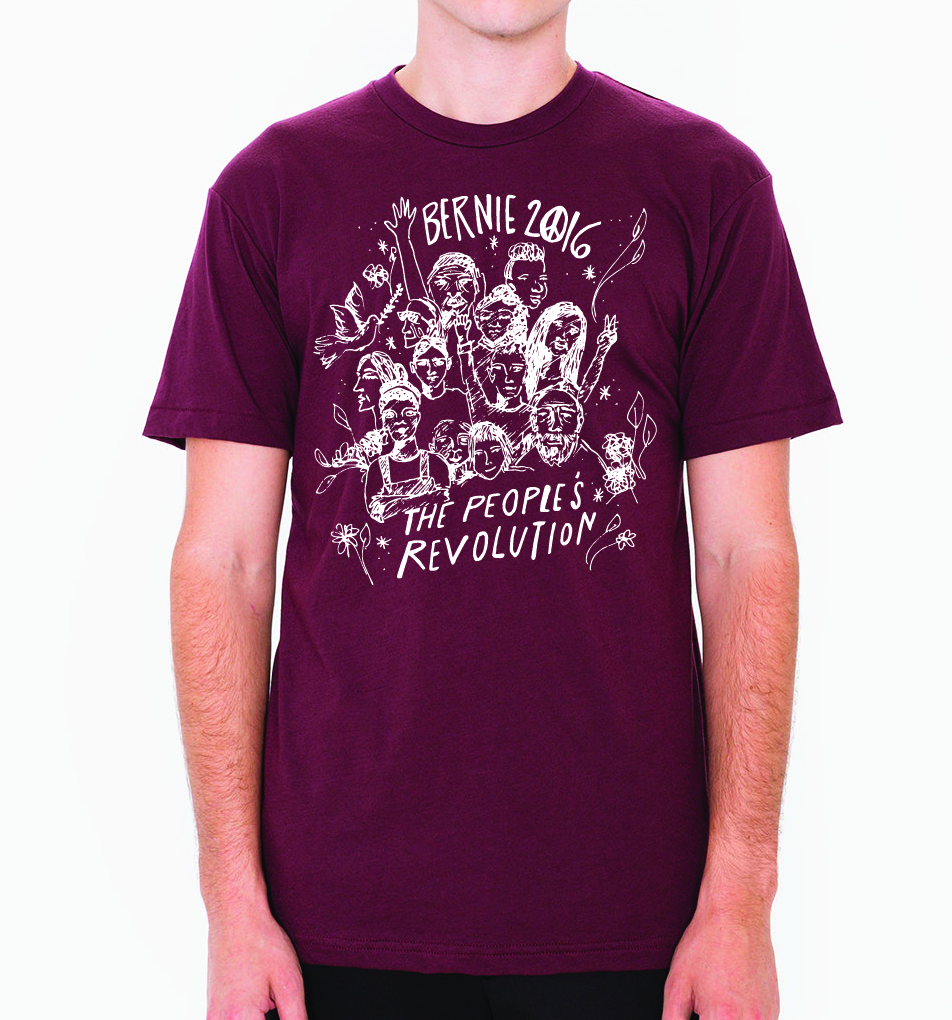 Bernie or Bust: Ya boy Bernie, floating in the clouds amongst a rainbow, lil feel-the-Bern flames, UFO's, and flowers.