For the past year and a half, we've been writing and drawing and photo-taking under this big umbrella concept that we named After. After is a lot of things simultaneously. More than anything, though, it's our attempt at working through our thoughts about the future, The End, and what comes next. What comes After. We've got a lot places we want to take this project, and are in the process of turning it into a book with an accompanying multimedia installation. We'll be sharing the process as we develop all of this here, so check back periodically if you're interested!
The first incarnation has taken the form of a zine, published in December in honor of 12/21/12. We love a good predicted apocalypse. Were you kind of bummed when nothing happened?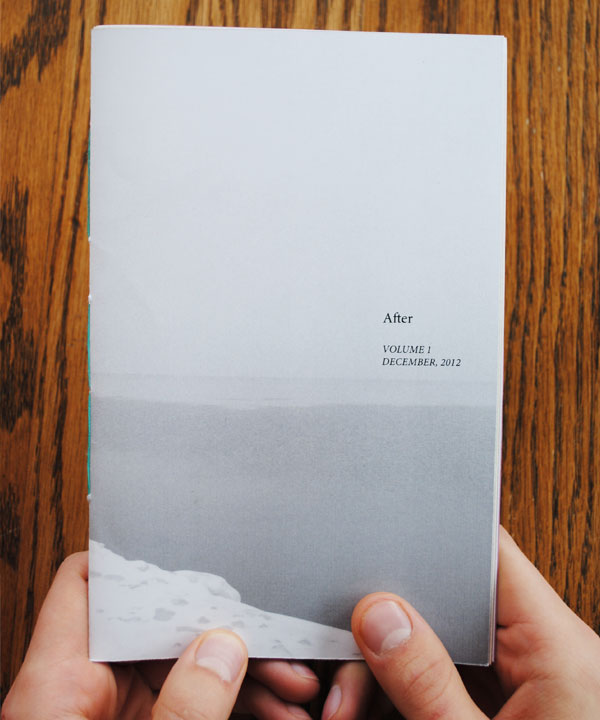 Kind of heavy themes, it seems. It's not as big of a drag as you'd think though.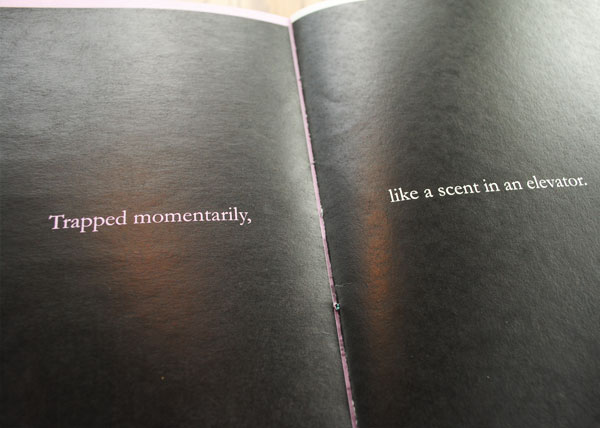 After our first batch of zines, we realized doing full color printing was insane, so we've been experimenting with black and white this time around. The restriction has been kind of awesome and forced us to get creative with positive/negative space.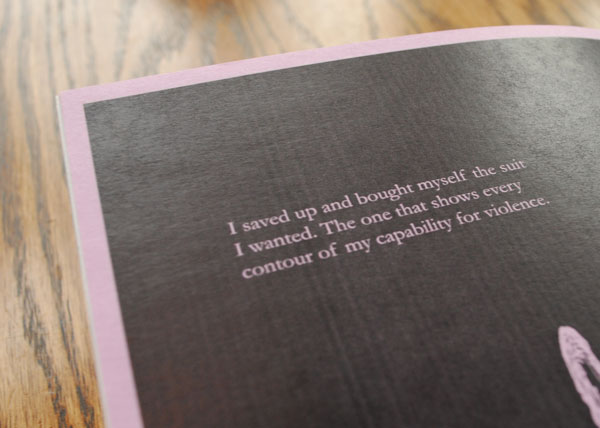 Lately I've been really into scanning and inverting the colors of illustrations. It makes everything look so creepy, you know?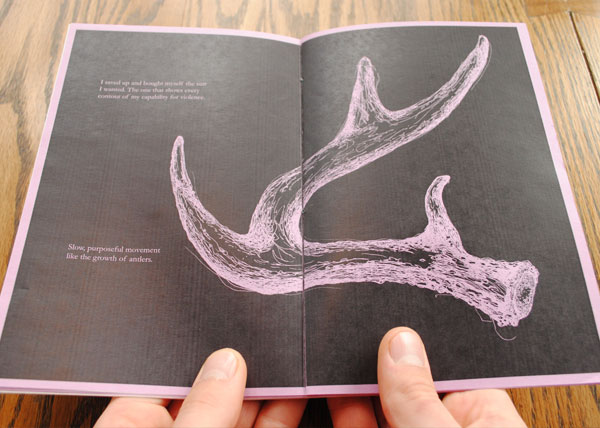 We did an initial run of 20 of these guys, and sold them at DUCF 2012. People dug 'em, it was great! So we've decided to make another batch. There will be 50 total. Hopefully we'll keep that going as we produce more volumes.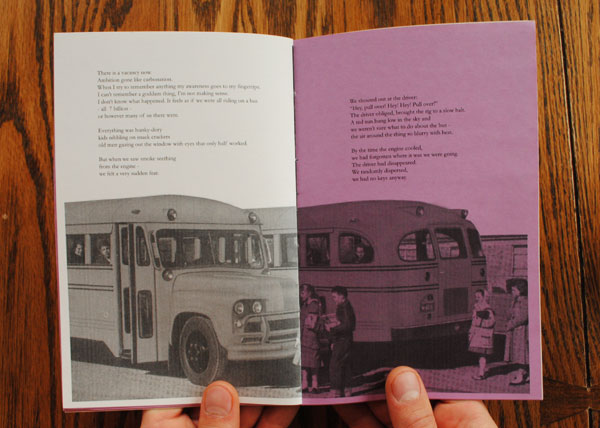 If you'd like to snatch one up, they're up in the shop.